The year 2010 was a significant one in telecom across Middle East and Africa, and emphasised the region was moving rapidly out of the trough created by the global financial crisis. The changing dynamics of the operational landscape has led to service providers in the region moving quickly to shore up their organic businesses while at the same time seeking opportunistic M&A activities as they arise. Comm. compiles a list of the 12 service provider CEOs in the geography to have had the highest impact on the sector in the past year
The MEA region is diverse and rapidly changeable, so in order to make an impact on the direction it is headed, it is necessary to have to done something special. The individuals on Comm.'s first published table of the year's most prominent CEOs are included based on the activities they have undertaken over the past 12 months, and the impact those actions have had not just on the companies they lead, but also on the wider industry.
The assessment is by no means a scientific or exhaustive one. CEOs such as STC CEO Saud Al Dowaish, Vodacom's Pieter Uys, and Oger Telekom's Paul Doany did not make the cut, despite presiding over sizeable operators that have performed adequately during the course of 2010.
Thus the criteria for selecting the top dozen regional CEOs was based on a combination of what activities their companies were involved in, how those activities compare in size and scope to the operators' overall business, and what impact the transaction or development is likely to have on the business going forward.
Below, the rankings for the 12 most dynamic and decisive service operator CEOs in the MEA region in 2010.
Name: Manoj Kohli (Bharti Airtel)
Rank: 1
Reasons: Acquisition of Zain Africa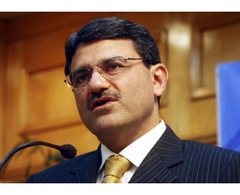 Manoj Kohli has presided over the acquisition of Zain Group's African assets by Airtel, which culminated in the India operator announcing it had satisfied all required conditions precedent to the closing of the sale of 100 per cent of Zain Africa to Airtel, excluding Sudan and Morocco for US$10.7 billion.
Shortly after the closing of the deal Kohli relocated to the Kenyan capital Nairobi, the city chosen by the Indian operator to base its African headquarters. Under Kohli's leadership Airtel has gone on to announce IBM, Tech Mahindra and Spanco as partners to drive customer service across 16 African countries.
Under the agreement Airtel will outsource core customer service functions such as call centres and back office to the companies as it pushes to count 100 million subscribers from its African operations by 2013. Airtel has also undertaken a rebranding exercise and continues to look for efficiency drivers to improve profitability across its Africa footprint.
Name: Naguib Sawiris (OTH)
Rank 2:
Reasons: Merger discussions with MTN, Sale of Weather and OTH to VimpelCom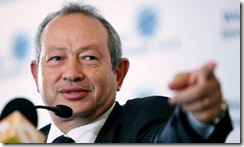 Egypt's Sawiris remains one of the most astute business people in the world, let alone in the telecom space in the MEA. Having been thwarted in plans to merge some or all of his Africa telecom assets with those of MTN Group, Sawiris entered negotiations with Russia's VimpelCom, with an estimated price tag of US$7 billion placed on the deal.
VimpelCom is reported to be keen to acquire most of Sawiris' telecom assets in emerging markets as well as Italian mobile operator Wind.
Sawiris' private investment vehicle that controls Wind and the Cairo-listed Orascom Telecom, Weather Investments, will receive US$2 billion in cash under the deal and a 20 per cent stake in VimpelCom.
The transaction, under which VimpelCom could assume at least US$12 billion of debt held by Weather, will exclude Orascom's 29 per cent stake in a holding company that controls Egyptian mobile operator, ECMS, and Sawiris' mobile business in North Korea.
Name: Alexander Izosimov (VimpelCom)
Rank: 3
Reasons: Acquisition of Weather Investments and OTH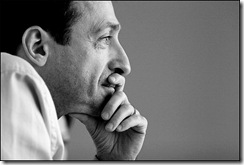 VimpelCom's acquisition of the majority of Naguib Sawiris' telecom assets will be the largest investment made by a Russian company in the MEA region ever.
At the end of December, VimpelCom's board of directors approved the proposed merger of VimpelCom and Weather Investments but had not taken a decision on certain shareholder-related issues.
Upon closing the deal, the full implications of the transaction will start to become apparent. Key operational and financial information include the fact that VimpelCom will become the fifth largest mobile platform in the world by subscribers, with:• Operations in a total of 20 countries in Europe, Asia, Africa and North America with approximately 850 million people living within the coverage area
• Pro forma net operating revenues of US$21.5 billion for the year ended December 31, 2009
•Pro forma EBITDA of US$9.5 billion and an EBITDA margin of approx. 44 per cent for 2009.
Name: Mohamed Omran (Etisalat)
Rank: 4
Reasons: Bid for the rest of Zain Group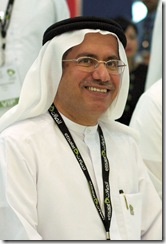 Etisalat and its chairman Mohamed Omran are amongst the most consistently high profile operators and personalities in the MEA region. From technology leadership domestically to opportunistic investments in new geographies, for the past five years Etisalat has been at the forefront of regional telecom developments. The operator has currently tabled a US$12 billion offer for a 46 per cent stake in Zain Group, which if ratified would propel the UAE operator to be-coming the largest telco in the region. Funding the acquisition is also likely to have significant repercussions for financing arrangements for telcos in the region. Seeking a US$12 billion loan from a consortium of leading international banks makes this the largest transaction of its type undertaken by an operator in the region. Stated interest in assets in Syria and Lebanon further high-lights Omran's continued appetite for growth and expansion.
Name: Stephane Richard (France Telecom Group)
Rank: 5
Reasons: Renewed interest in Africa, highlighted by acquisition of stake in Meditel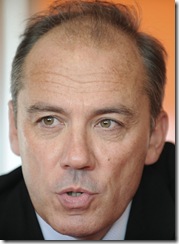 In September 2010 France Telecom purchased 40 per cent of Moroccan telecom operator Meditel for €640 million (US$840 million). Stephane Richard said he planned to increase the group's holding in Meditel to 49 percent within the next five years. The French telco aims to double revenue in emerging markets by 2015, largely through acquisitions worth between €5 billion – €7 billion. France Telecom is also short-listed to participate in the process to award Syria's third mobile licence.
Name: Nasser Marafih (Qtel Group)
Rank: 6
Reasons: Steady progress at Qtel, IPO of Nawras and Wataniya Palestine units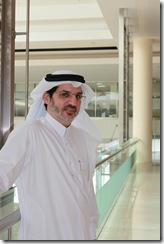 Marafih's inclusion in this ranking is more closely related to his vision at the holding company level rather than what has been happening operationally on the ground in Qatar. Although domestically Qtel has acted much more nimbly than the average incumbent, with the tie-up with Virgin Mobile being a case in point – the windfall gains from the IPO of some of its operator units is the main reason Marafih is included.
While Nawras' IPO did not meet everyone's expectations, it was successfully concluded and marks another stage in the development of what is one of the most successful new entrants in any market in the Middle East. The completion of the IPO of Wataniya Palestine is significant in both a commercial as well as a political sense, as is the agreement entered into with a consortium led by Princesse Holding of Tunisia to jointly acquire from Orascom Telecom Holding its 50 per cent shareholding in Orascom Telecom Tunisie (Tunisiana).
Qtel has also been short-listed to participate in the third mobile licence award in Syria, and revelation of its plans to form a joint investment venture with the Qatar sovereign wealth fund – the Qatar Investment Authority – can have a considerable impact on the nature of further investment opportunities the telco undertakes.
Name: Phuthuma Nhleko (MTN)
Rank: 7
Reasons: M&A conversations, including with Orascom and Airtel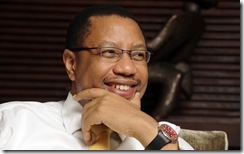 Nhleko and his management team have created the most successful operator in Africa. It has taken a combination of bold moves and steely resolve in the face of criticism and doubt. MTN has been the most active consolidator in Africa for a number of years. Having initially missed out in acquiring Celtel, the South Africa operator tied up with Invest-com. Having failed to ratify a deal with Airtel, the operator commenced tie-up discussions with Orascom Telecom. And while these last couple of deals have ultimately been unsuccessful, MTN's omnipresence in the African telecom sector is blatantly apparent. With only a few months left before Nhleko steps down as CEO in March, and with a string of unsuccessful attempts to deal make, MTN announced in the middle of 2010 that it would pay an interim dividend for the first time. The an­nouncement broke the pattern of MTN having staved off the award of dividends as it pursued significant investments.
Name: Khalid Al-Kaf (Mobily)
Rank: 8
Reasons: Continued opera­tional excellence and strong financial performance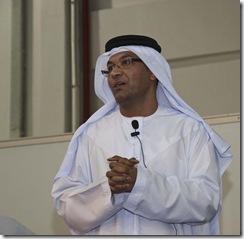 Mobily's status as being the most loaded data network in the world is a well-deserved one, given the operator's technical superiority. The Etisalat subsidi­ary has pledged to invest at least US$1 billion over the next five years in its effort to become the top operator in the kingdom ahead of STC and Zain.
Mobily's five-year strat­egy plans to prioritise the enrichment of customers' lives through the provision of "cutting-edge applications and state-of-the-art data and broadband services", as well as aims for a 370 per cent increase in its broadband subscribers over the period.
Name: Saad Al Barrak (Zain Saudi)
Rank: 9
Reasons: Strong opera­tional performance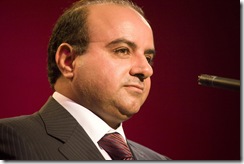 Saad Al Barrak's continued role as CEO of Zain Saudi Arabia came as a surprise to the market following his departure as Zain Group CEO.
Having taken direct re­sponsibility for the Zain Saudi operation following the untimely departure of Marwan Al Ahmadi in early 2009, Al Barrak has presided over Zain Saudi's rise to competence as it competes in the most com­petitive market in the Gulf.
The operator reported reach­ing a break-even point for profit before interest on its Murabaha loan, taxes and depreciation (EBITDA) in the second quarter of 2010. This was achieved within a period of 22 months since commencing operations in August 2008.
Revenue for that quarter to end-June 2010 was up 107 per cent to SAR 1.45 billion (US$387 million), compared to SAR 702 million in Q209, with gross profit rising 357 per cent to SAR 608 million compared to SAR 133 million for the same period in 2009. Operational losses decreased by 55 per cent to SAR 314 million compared to SAR 706 million for the same period last year.
Al Barrak is set to remain in the headlines as Zain Saudi is pursued by a number of re­gional operators interested in acquiring it, given that Etialat will not be able to hold stakes in both Zain Saudi and its own Mobily operation, should the UAE telco acquire Zain Group.
Name: Peter Kaliaro­poulos (Batelco Group)
Rank: 10
Reasons: Growing the telco's influence well be­yond expectations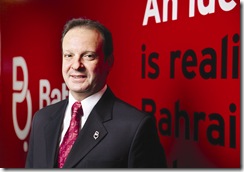 In the five years plus that Peter Kaliaropoulos has been CEO of Batelco, he has transformed the incumbent telco from a single country operator with fewer than 400,000 mobile subscrib­ers to a seven-country op­eration with approaching eight million users. Kaliaropoulos has a strategic aim for Batelco to operate in 12-15 different ter­ritories counting 15-20 million subscribers within five years.
Batelco won 3G spectrum in three circles in India for a little over US$72 mil­lion in the award process earlier in the year.
Name Mike Adenuga (Glo Mobile)
Rank: 11
Reasons: Closing the gap on MTN, investment in backbone infrastructure
With over 25 million subscrib­ers, Globacom has emerged as one of the largest communica­tions providers in Nigeria. The telco has extended its coverage into new markets, including Benin, Ghana and the Ivory Coast, and was the first single company to build a US$800 million high-capacity fibre-optic cable, known as Glo-1.
Glo-1 is the first success­ful submarine cable from the UK to Nigeria; and provides excess bandwidth to all the cities connected to the cable.
Name: Ross Cormack (Nawras)
Rank: 12
Reasons: IPO of Naw­ras, strong opera­tional performance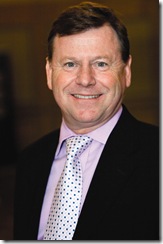 Five years after having launched mobile services in Oman in March 2005, Nawras has be­come one of the most success­ful new entrant launches in the Middle East. The introduction of fixed-line services and IPO rounded off a spectacular year of operation for the company.