In early November, CEOs and senior executives of regional telecoms operators assembled on the shores of the Dead Sea for the SAMENA Telecommunications Council's Convergence to Jordan conference. What followed was two days of frank discussion about the impact of the global financial crisis on their respective businesses, the appetite for inorganic growth, and the challenges in maintaining market share in a competitive environment. Michelle Mills was there to capture their perspectives
"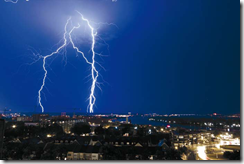 I think at this point with the economic crisis, it would be the best time for each giant and medium-sized operator to rethink about merging with others. To survive within the region, I imagine that in the coming few years the number of giant operators will decrease. I would really expect something to happen within the coming year or so with a big announcement," stated Ahmed Bin Ali, Etisalat's vice president of corporate communications, at the SAMENA Telecommunications Council's Convergence to Jordan conference.
With such bold predictions coming from the UAE's Etisalat, 2009 could shape up to be a thrilling year with respect to the consolidation of service providers across emerging markets. While acquisition flow has been strong in the last few years throughout the SAMENA (South Asia Middle East and North Africa) region due to market liberalisation and expansion of national players, mergers of larger entities have proved a little less successful. Failure by Indian providers Bharti Airtel or Reliance Communications to come to an agreement with pan- African behemoth MTN Group in July is one such example.
With Etisalat's determined ambition to become one of the top-10 global operators by 2010, Zain targeting to triple its customer base to 150 million subscribers by 2011, and Qtel's ambition to reach a top-20 position by 2020, it is clear that significant acquisitions will be necessary for these operators to reach their stated goals. Other companies that are likely to come into the fray with respect to the potential creation of emerging market super operators include MTN Group, Bharti Airtel, Orascom Telecom, and STC.
Alex Shalaby, head of business development and board member of Orascom Telecom, and chairman of its Egyptian mobile subsidiary Mobinil, confirms that companies such as Orascom are likely to be involved in any significant consolidation set to take place in the SAMENA region.
"At the end of the day, the question I am interested in is whether it would be better for us as regional operators to talk
together about consolidation and merging, or invite global operators into the region and give them the access? I think it's a fair question and one that should be given some thought to," Shalaby said. "If we don't hang together, we hang separately."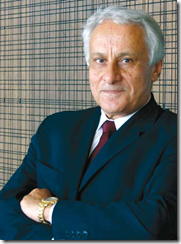 Alex Shalaby believes Orascom Telecom could potentially be involved in a regional merger in the near-term. He believes consolidation of the regional market is inevitable

Shalaby notes that while the focus is on Middle East operators, some service operators from amongst these ranks can already be considered global operators, with a number of players venturing into India and the sub-continent, South East Asia, North America and Europe.
"I think there will be some consolidation because the smaller operators that might have difficulty in raising financing may find it easy to team up or be nurtured. I believe we can expect some of this due to the current situation," Shalaby said.
Joseph Hanania, CEO of Umniah in Jordan, which is 96 per cent owned by Batelco Group, remains optimistic that merger-mania in the sector could take place in the near-term.
He believes the Middle East in particular would benefit from the consolidation of regional peers by ensuring a greater proportion of wealth was retained within the region. Such activity would also help in the wider distribution of wealth, Hanania suggests.
"If you open up the region in a constructive way, you could balance it better," he asserted. "However, I seriously question
if a merger would happen in this day and age, because there has been no precedence at such a level before. I would like to see a true merger occur within the region because so far we do not have it."
Hanania believes that any assets that can be consolidated will be in the year to come, and identifies Batelco as one of the companies that might be an early target. STC's Hamoud Al Kussayer, vice president of regulatory affairs forecasts a delay in large-scale mergers and acquisitions in the sector as a result of the global economic downturn.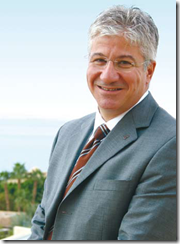 Umniah's Hanania believes the Middle East would benefit from consolidation of regional peers by ensuring a greater proportion of wealth is retained within the region
"For sure, synergies between regional operators are much better than with anyone from outside. This financial crisis is hurting everyone, and I don't think international operators will be in a better situation than regional ones. So I support regional operators coming together," Al Kussayer commented. "However, I believe because of the financial crisis it will be slower rather than faster, as operators will tend to wait and see."
Orascom's Shalaby believes it is every operator's prerogative to try and weather the current economic storm through
innovation, controlling costs, development of new business models, the introduction of novel services, and imaginative tariff structures. He believes that while operators may not have access to the capital necessary to continue expanding networks and growing horizontally, product, service and tariffing initiatives can help keep the top line relatively strong.
"What we're seeing in the financial markets is going to hit us and our business requirement because we will need to go to those financial institutions," Shalaby said. "We may have some difficulty raising the capital that we would need to continue our expansion, as high growth requires high investment. As an industry we will experience some difficulties in 2009, depending on how soon the financial institutions stand up on their own feet or start to operate normally again."
Ross Cormack, CEO of Nawras in Oman highlights that with the mobile operator's initial public offering process underway, senior staff met recently with the company's investment bank for advice on the potential value of Nawras. The following day, the investment bank lost 25 per cent of its market value, showc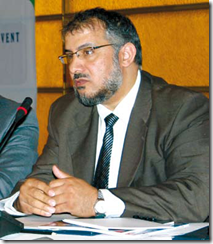 asing just how volatile the market is at this point in time.
Hamoud Al Kussayer of STC believes the global financial crisis is likely to slow down the pace of deal-making in the telecoms sector in the region

It is clear that whoever has the cash and the net profits will be in a much better position, and STC's Al Kussayer believes that while some operators will continue to invest in their network and acquisitions in the current climate, others will be more cautious in their approach to organic and inorganic growth.
Etisalat is one company that shows no sign of slowing down its aggressive investment strategy. The operator is reported to have US$3 billion in its coffers, which it is seeking to invest in opportunistic investments that are likely to arise in the new year.
"We are confident of the good position Etisalat has," affirmed Bin Ali. "We have the ability to expand, we have the good credit ratings, we have enough reserve in cash and we have the know-how to go further. Everything is possible."
Likewise, Zain announced last month that it intends to make up to five acquisitions worth up to US$4 billion within the next two years.
For some operators the pressure being exerted on their operations are much more localised with Orange Jordan's CEO Mickael Ghossein acknowledging that a pricewar already exists in his local market, a situation that is affecting margins substantially.
"This is a big problem for operators because a price war is killing our gross revenues, which are now flat. The price war is very good for the customer because it will make everything accessible, but this is attacking our business," Ghossein stated.
He believes that retail prices in Arab countries are too low compared to prices globally, where regional Arab ARPU is around US$20, but in Europe it is twice that amount.
"I believe it is the right time now in Jordan to stop this price war. It is my hope and my wish that other operators will work together to stop this price war," Ghossein said.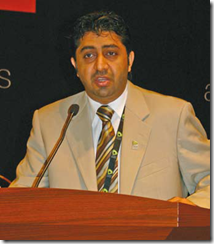 Ahmed Bin Ali of Etisalat believes the company is in a good position to continue seeking out investment opportunities
It comes as no surprise that Hanania of Umniah agrees that the price war in Jordan is counter- productive, though Umniah is known to be the most price-competitive player of all the operators in Jordan. While Hanania applauds the beauty of an open market with respect to free competition, he believes once a price war results in the erosion of a company's business model, then this could potentially lead to a slowdown in investment and innovation, which in turn negatively affects the entire sector.
"I think consumers are benefiting, and everybody wants the consumers to benefit, but there are business models that need to be sustained and need to grow. You can innovate in many ways – you can innovate not only in products, services and the differentiation you provide. You can innovate in the way you collaborate with your suppliers and with other partners in the
market. Innovation can go across the board, including optimisation of your expenses and everything else you support. But there's a limit to how much you can produce out of that optimisation," Hanania stated.