The Bombay High Court has upheld a claim by India's government to bill Vodafone US$2 billion in tax, for its acquisition of a majority stake in Hutchison Essar in May last year.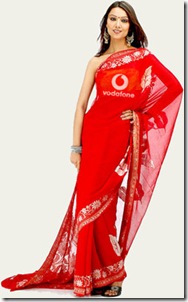 Although Vodafone's acquisition of Hutchison Essar was made through overseas companies, India's government insists Vodafone should pay US$2 billion in tax
Vodafone plans to make an appeal to India's Supreme High Court, but if unsuccessful, could face an additional US$2 billion penalty if the government decides to levy a penalty.
If the court upholds the government's claim, it could also have vast repercussions on hundreds of other foreign companies that have invested in the world's second largest market. In the past few months, Etisalat, NTT DoCoMo and Telenor have all invested in India's telecoms sector.
"Vodafone, based on advice received, continues to believe that the transaction is not subject to tax in India and is confident of a positive outcome ultimately," the company said in a statement.
Vodafone paid US$11.2 billion for a 67 per cent stake in GSM operator Hutchison Essar, which is now known as Vodafone Essar. The transaction was made overseas through Vodafone International Holdings based in the Netherlands, which made the payment to a Cayman Islands-based subsidiary of Hutchison Telecommunications International, the Hong Kong-based parent company.
Vodafone maintains that the deal was made overseas, yet India's government says that because the assets are based in-country, Vodafone should pay a tax.
Vodafone Essar had 56.7 million subscribers at the end of October, making it the country's third largest operator, behind Bharti Airtel and Reliance Communications.