There are deep misconceptions about smart cities that we find within the industry. One of the most common is the idea that a smart city is a 'finalised product' rather than the process of harmonising infrastructure with technology. While it is possible to build a smart city 'from scratch', it is also possible (and necessary) to upgrade existing cities to become smarter. This perspective underscores two critical points about smart cities – their primary purpose is to improve the lives of citizens, and they are an inevitable part of our future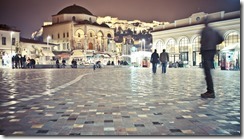 Telcos could become the future 'town square' – a meeting place for people to co-create and innovate
Consequently, it is better to think of smart cities as a spectrum, with all cities falling somewhere between 'complete disconnection' and 'total integration'. A.T. Kearney has identified the five key areas that all cities must develop in order to achieve the ultimate goal of moving towards total integration:
Smart Energy: through the use of smart grids, energy storage capabilities, and smart meters, smart cities can ensure citizens have the power supply needed for daily activities, whilst reducing energy consumption;
Smart Environment: a focus on renewable energy and water waste management must form a key pillar for all smart cities;
Smart Buildings: it would be impossible to talk about smart energy and environment without making buildings more intelligent. Integrated buildings achieve cost efficiencies through better usage of water and energy. They also have reduced maintenance costs, affecting the overall expenditure of developers, owners, and tenants
Smart Transportation: a robust transportation network is the lifeblood of all major cities. Linking all transportation methods (e.g. railways, metros, trams, and buses) through technology will improve transportation speed, reliability, convenience and safety for citizens;
Smart ICT: the ICT sector would serve as the life force that drives and connects the components of a smart city.
It would be wrong to think of these areas as silos, operating independently of one another. Everything must come together seamlessly to create a positive and sustainable impact on the city.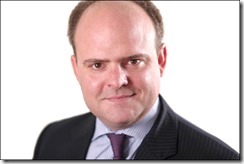 Laurent Viviez is a partner with A.T. Kearney in the Communications, Media & Technology Practice for Middle East and Africa
Underscoring this vision is the billion-dollar question on everyone's mind – what role will telecom operators (telcos) play in the development and maintenance of smart cities? The range of possibilities available for telcos makes this an exciting time for the industry as it looks to redesign traditional business models. Currently, major stakeholders in smart cities fall into two camps regarding this topic – those who believe telcos should serve as connectivity providers and those who believe telcos should be solution providers.
It is easy to see why there are parties who support the vision of telcos as connectivity providers – this is, after all, the bread and butter of the industry. This view would see operators scaling up their current services to achieve economies of scale, thereby potentially growing their bottom line. Incidentally, this is also the view that frightens telcos the most. In such a scenario, telcos would be relegated to simply becoming providers of data rather than being impactful agents in society. Additionally, we are seeing increased competition from network providers that are building their own proprietary networks to provide data connectivity.
A growing number of industry watchers argue that telcos should become solution providers. This entails creating end-to-end enterprise solutions and networks that connect people and organisations. On the surface, operators can redefine their role in society and move further along the value-chain, thereby creating new revenue streams. Digging deeper, however, we see this would be a dangerous route for telcos to take. Managing the infrastructure network would require telcos to develop, offer, operate, and maintain capabilities about infrastructure that lie far outside their core expertise.
Fortunately, the future of smart city development will create a new role that will need to be filled – that of the integrator. In this manner, telcos could become the future 'town square' – a meeting place for people to co-create and innovate. It is here where we see the future of telcos. Given that smart cities will involve different players from countless industries, managing all of the parties will become a task in its own right.
Telcos could serve as the nexus of all major stakeholders providing a unified and holistic integration of multiple sectors. To achieve this, telcos will need to form deep partnerships with the major players involved in smart cities. What makes GCC telcos optimally positioned for this role is their close relationship with their respective governments, which can empower telcos to oversee the integration of the numerous components in a smart city.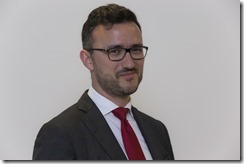 Nicolas Sultan is a principal with A.T. Kearney in the Communications, Media & Technology Practice for Middle East and Africa
There has never been a more exciting time to be part of the telco sector. The advent of smart cities opens many doors for an industry looking to diversify revenue streams. It is essential that operators move strategically to secure a strong foothold in their geographies. What happens in the coming years will likely lay the foundations for the future of operators in a more connected and prosperous society. The time to act – and integrate – is now.