Let there be no doubt – the future is here. The desire to improve liveability in cities by focusing on citizen experience is a key priority for governments and is leading to a race to build smart cities everywhere. Yet, the concept of a smart city is not always clear. This lack of clarity does not come from weaknesses in the available definitions, but rather from the scope and scale of the concept itself, which is far-reaching and not fully grasped yet. Indeed, operators, regulators and other stakeholders are still in the process of figuring out how to leverage, oversee, mitigate or monetise the different opportunities and challenges associated with smart cities.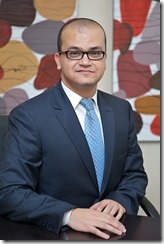 Adel Belcaid is a Principal in the Communications, Media, and Technology Practice at A.T. Kearney Middle East
In essence, a city becomes 'smart' when the 'things' that make up the urban fabric become context-aware and are able to take decisions with or without the direct intervention of humans. Other terms that are closely associated with smart cities are the 'Internet of Things' (IoT) and 'machine-to-machine' (M2M) communication. As such, a smart city is the orchestra of institutional, infrastructural, business, and personal components coordinating in a seamless and integrated regulatory and technology framework. With an estimated MENA GDP impact running well towards the US$ 1trillion mark over the next decade, smart cities will expand economies to accommodate a booming urban population and create new jobs in both existing and new economic sectors.
As the owners and operators of critical ICT infrastructure through which smart cities will function, telcos have a significant role to play. Their time-honoured customer billing relationships, their nationwide high-speed networks, and their highly visible brands are undeniable assets place them at the centre of smart city developments. Their major challenge, however, is to achieve satisfactory returns on their ever-expanding infrastructure expenditure requirements. Indeed, already today, end-users, with growing consumption of mobile video through social media, are generating very large amounts of data traffic.
Continuous data infrastructure upgrades to cope with this traffic account for close to 60 per cent of operators' network CAPEX today. Complicating matters, data contribution to operator revenues rarely exceeds 30 per cent. The high data volume will continue to spiral as smart cities and the Internet of things grow. In fact, Cisco estimates that more than 50 billion devices will be connected by 2020, generating more than 40,000 exabytes (nearly 42 billion terabytes) – more than three times the current level. These unprecedented levels of data traffic present major challenges to telecom operators, which will need to keep pumping capital into infrastructure and spectrum investments while still trying to monetise the services that the infrastructure supports.
But there is light at the end of the tunnel, provided operators re-imagine their business models while optimising their infrastructure. Indeed, operators need to optimise their networks to manage the significant differences between the "Internet of people" on the one hand, and for the "Internet of things" on the other. Unlike the data consumption pattern of people, which tends to reach peaks at particular "prime times", data consumption by machines tends to occur through frequent bursts of small amounts of data. A one-size-fits-all network topology cannot serve both effectively. To better monetise their network investments and the big data tsunami coming their way, operators have to urgently overhaul their network design and topologies to better cater for data traffic nuances and better use spectrum resources.
Additionally, they need to continue innovating their operating model and market-facing strategies to find new revenue streams beyond connectivity and through more extensive use of partnerships. The numbers indicate this is happening: Vodafone, in its 2015 M2M Barometer, reported 88 per cent year-on-year growth in the global retail sector, including in-store digital signage, smart payment systems and supply chain optimisation. The healthcare sector is also seeing significant growth (up 47 per cent), with services in remote patient monitoring and patient record systems. These promising numbers indicate that telcos, in close collaboration with industry players, are finding business models to help digitise key industries, and while this is not yet contributing significantly to their top line, it is only a matter of time before they get there.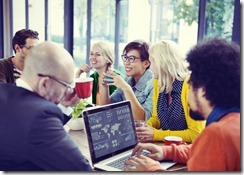 Unprecedented levels of data traffic present major challenges to telcos, which will need to keep pumping capital into infrastructure and spectrum investments while still trying to monetise the services that the infrastructure supports
But operators cannot make smart cities a sustainable reality alone. Regulators also have a critical role to play. In particular, there are two areas that need to be urgently addressed from a regulatory standpoint. The first resides in securing sufficient spectrum to accommodate big data traffic, without which, the vision of ubiquitous connectivity and access to content at satisfactory customer experience levels will hardly materialise. Discussions about making additional spectrum available to accommodate big data are ongoing around the world, and that is a good thing, but regulators have to move faster in this regard. The second challenge facing regulators is the issue of privacy. Regulators need to ensure that the big data generated and used by smart cities in particular, and the Internet of Things in general, is produced, stored, processed and safe-guarded under the right regulatory, legal and technological framework. With IP security (IPSEC) fully embedded in IPv6 protocol (the core Internet protocol of IoT), data security is already addressed to a certain extent through technology. People, capabilities, and business processes will also have to play their part to ensure a fully secure technology environment.
Even then, a robust regulatory/ legislative framework that preserves individual liberties and the right to privacy in the age of smart cities remains a condition sine qua non. Without it, the vision of a safe, intelligent, and interactive urban environment may well turn into a nightmare of unprecedented security threats and personal data hacks, ultimately condemning the utopia of smart cities to forever remain in the realm of science fiction.
Adel Belcaid is a Principal in the Communications, Media, and Technology Practice at A.T. Kearney Middle East