Orange Uganda (formerly Hits Telecom) is chasing a deadline to launch GSM services in the country by the end of March, with an optimistic launch date set for the middle of that month.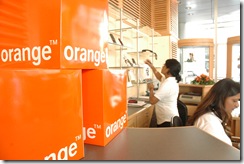 Orange Uganda will be the fourth mobile operator in the country, which counted fewer than 7.5 million subscribers at the end of September 2008, representing a mobile penetration rate of 25 per cent
As reported by Comm. last November, France Telecom confirmed it had acquired a 53 per cent stake in Hits Telecom Uganda, ending months of uncertainty with respect to whether or not the Ugandan licensee's concession would be revoked.
In the middle of 2008 Uganda's telecoms regulator, the Uganda Communications Commission (UCC), had warned the backers of Hits Telecom Uganda that the operation risked losing its licence if it did not commercially launch its network by September of that year. The licensee was granted a mobile concession in March 2007 and was given 18 months from that date to start offering commercial services.
Hits Telecom Uganda had built out part of its network, which is supplied by Alcatel-Lucent, and had carried out test calls, however, planned commercial launch dates were missed.
Upon launch, Orange Uganda will be the country's fourth mobile operator behind Zain, MTN, and Warid Telecom. According to figures from Informa Telecoms & Media, at the end of Q308, Uganda counted approximately 7.4 million subscribers, representing a mobile penetration rate of around 25 per cent.
It was the investment by France Telecom towards the end of 2008, and the subsequent renegotiation of the network launch requirements that have gotten the licensee edging towards commercial launch. The universal service licence allows Orange Uganda to operate a range of access technologies including CDMA, GSM, WCDMA and WiMAX, and also permits the licensee to deploy an international gateway.
The cost of the acquisition by France Telecom was not revealed, though it has been speculated that the telco is looking to invest as much as US$375 million in the deployment of a network across Uganda.