Alcatel-Lucent has today approved the appointment of Michel Combes as the company's new CEO, effective April 1, 2013. Michel Combes will also join the company's board of directors, subject to the approval of shareholders at the Alcatel-Lucent annual general meeting on May 7, 2013.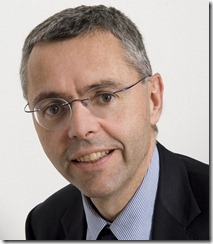 Combes, 51 has more than 20 years of experience in the telecommunications industry on a worldwide basis. He was CEO of Vodafone Europe and a board member of Vodafone PLC. During his career, he has held the positions of chairman and CEO of TDF as well as chief financial officer and senior executive VP of France Telecom.
Combes replaces Ben Verwaayen, who announced his intention to resign as CEO on February 7.