Where citizen needs meet governance and socio-economic service delivery, all powered by technological prowess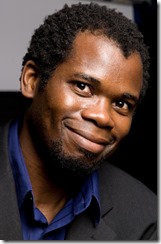 Guy Zibi is managing director, of Xalam Analytics, analytics on AME digital infrastructure markets
The race to build smart cities is accelerating around the globe, as governments vie to leverage developments in technology to improve the daily lives of their citizens. Smart cities have been the place where public governance, private sector innovation, technological and project management prowess converge to meet everyday aspirations that are as simple on their face as they are complex to satisfy: to live, keep healthy, move, work and interact with each other and institutions in a way that is simple, user-friendly, time-efficient, and as energy-efficient as possible.
The Middle East and North Africa (MENA) region offers a critical glimpse into this convergence of factors – and perhaps more than most, the region's socio-economic and political fundamentals make it especially ripe for smart cities. Urbanisation levels are among the highest in the world; more than 80 per cent of the population in GCC countries lives in urban areas, a level that reaches close to 100 per cent in Qatar and Kuwait. The pace of urbanisation is accelerating: around 56 per cent of the Arab world population lived in urban areas in 2010; by 2020, that proportion is expected to rise to around 65 per cent according to UN population data. More strikingly, 85 per cent of the population added in the MENA region between 2010 and 2020 will be added in urban areas.
Another notable driver of demand for smart cities is the evolving nature of the MENA urban population – young, higher-income, technologically savvy, and uncompromisingly demanding of the highest standard of service delivery from public and private institutions. Technology innovation and adoption levels are strong. In the GCC markets, smartphone adoption has surpassed 100 per cent of the mobile subscription base; in Qatar, around 20 – 25 per cent of subscriptions already use 4G. In North Africa, 3G adoption has been accelerating, with around 10 per cent (Egypt) – 20 per cent (Morocco) of subscriptions using 3G, penetration levels that will at least double over the next five years according to projections from the Xalam Analytics MENA Digital Markets service.
Security concerns, always prominent in the region, have been another driver of demand for smart city capabilities as governments seek to rely not only on the human factor, but also blend predictive security capabilities into the urban physical environment.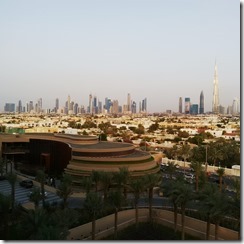 Dubai Municipality's Makani Digital Address app has put a digital address onto more than 125,000 buildings in the city
All these trends are putting substantial pressure on housing, power grid, transport and other public infrastructure and compelling governments to develop solutions that improve the socio-economic fabric of their societies in a sustainable manner. Increasingly, Arab world governments understand that making their infrastructure and cities smart is not a matter of vanity or mere ambition – it's a critical part of the long-term infrastructure build process and a necessity for long -term socio-economic stability.
Against this backdrop, the MENA region has emerged as a leading region for smart city development. Dozens of projects have sprouted in the region, covering nearly all sectors, from transportation to electricity grid, retail experience, and healthcare. Many projects are on a small to medium-scale, and focused on "smartening" existing infrastructure; for example, Dubai Municipality's Makani Digital Address app has put a digital address onto more than 125,000 buildings in the city, substantially improving mapping and positioning. Utility providers in Saudi Arabia and the GCC markets are piloting smart grid projects. The Dubai Electricity and Water Authority (DEWA) had already installed around 120,000 smart meters at the end of 2014 and aims to reduce energy consumption by 30 per cent by 2030 through smart technologies.
Other smart city projects are melded into broader large scale infrastructure deployments. The Dubai World Expo 2020 and the Qatar World Cup 2022, for example, are driving an acceleration of smart cities, by integrating digital concepts natively into new infrastructure build out. Pioneer cities such as Lusail in Qatar or King Abdullah Economic City in Saudi Arabia are further leading the way with a more comprehensive approach to smart city deployment.
Positive but uneven growth
While the progress towards smart cities in the Arab world has been broadly positive, it must be noted that it has been uneven, with pockets of growth and large-scale prominent cities somewhat obscuring slower development in the rest of the region. For example, we estimate that less than 10 per cent of the urban addressable urban population in the MENA region is directly impacted by the dozens of smart city projects identified in the region. Of the 10 largest urban centres in the Middle East and North Africa, only three have a semi-comprehensive smart city rollout plan.
The underlying smart city potential therefore remains significant for all parts of the ecosystem. The Xalam Analytics MENA IoT forecasts anticipate that the number of M2M connections in the region will triple, from the near 10 million projected for 2015 to around 30 million by 2020, translating into potential M2M connectivity service revenue of around US$1.2 billion a year for network service providers, and at least a similar amount in service revenue from various types of applications depending on the growth hypothesis.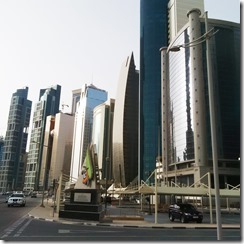 The Qatar World Cup 2022, for example, is driving an acceleration of smart cities, by integrating digital concepts natively into new infrastructure build out
For even the median levels of these projections to materialise however, substantial effort will be needed going forward, to drive government and private sector participation, and build the necessary ecosystems and implementation models that provide optimal returns for all stakeholders while improving lives.