Bangladesh's Grameenphone, which has been seeking a stock market listing for over a year, now aims to raise around US$68 million from a floatation process to take place before the end of the year.
The cellco is 62 per cent owned by Norway's Telenor with the remainder held by Grameen Telecom. Following the floatation, Telenor will hold 55.8 per cent of the company, Grameen Telecom 34.2 per cent, and the public will hold a 10 per cent stake.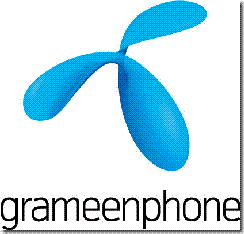 A dispute between the two shareholders over claims that Telenor should cede management control has been simmering for some time; in addition, Grameen Telecom has warned that it has possible liabilities on unpaid taxes that are subject to legal disputes.
In the prospectus document, the company noted that in 2008, it moved from a single vendor framework to a dual vendor framework as it entered into a long-term purchase and maintenance agreement for network and radio access equipment with Huawei, and plans to renew the framework agreement for the purchase and maintenance of GSM equipment with Ericsson.
Grameenphone also confirmed that when the regulator eventually decides to award a 3G licence, then it will be bidding. Its existing GSM licence expires in 2011 and will need renewing on an annual basis.
Bangladesh currently has six operators – and counted 46.3 million mobile subscribers at the end of Q109, representing a penetration level of 29.7 per cent. Grameenphone is the market leader with 21 million subscribers, followed by Banglalink (10.8 million), Aktel (9.3 million) and Warid Telecom (2.3 million). The two remaining long term incumbents, Citycell and Teletalk count 2.8 million customers between them.