Having announced that he would depart the merged company once the acquisition of Alcatel-Lucent by Nokia is completed, in the interim period CEO Michel Combes continues to exhibit the energy and pragmatic positivity that has seen the under-pressure Alcatel-Lucent claw back business and revenues in the just over two years he has headed the company. On a recent whistle-stop tour to the Middle East, Combes reiterated his belief that the tie-up with Nokia was the right combination at the right time, set to create a "new technology champion"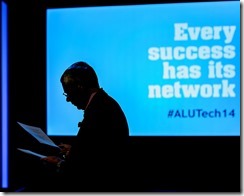 Michel Combes believes the coming together of Alcatel-Lucent and Nokia offers a unique opportunity to create a vendor that will have the strength to commercialise new technological opportunities
A little over six short months ago in New Jersey at Alcatel-Lucent's annual Tech Symposium, Michel Combes struck a triumphant note, detailing how the company's restructuring programme, known as the 'Shift Plan' was moving into its second chapter, which focusses on Alcatel-Lucent's ability to innovate, transform, and grow. The company has already secured strong market positioning in the areas of core networking products, FTTx vectoring, and small cells, and in November 2014 Combes also pointed to the rebirth of Bell Labs, and the GSMA's Network 2020 initiative as opportunities that would allow a resurgent Alcatel-Lucent to further assert its technology leadership.
Nokia appears to agree that Alcatel-Lucent is a company on the rise, choosing in mid-April to table a €15.6 billion (US$16.6 billion) offer to acquire all of it rather than walking away when an initial approach for only Alcatel-Lucent's wireless assets was rebuffed.
Commenting while visiting the region recently, Combes said, "Industry players continue to look for new growth opportunities, but in order to achieve this effectively, the right technologies and financial strength are required." He continued, "Nokia and Alcatel-Lucent are well-valued and well-positioned in the industry. They have a unique opportunity to create a vendor that will have the strength to commercialise new opportunities including 5G, converged access, Software Defined Networks (SDN), cloud applications, and platform."
With approximately 114,000 employees and sales of around €26 billion, the combined Nokia-Alcatel-Lucent will rank a strong second in mobile equipment, with global market share of 35 per cent, behind Ericsson at 40 per cent and ahead of Huawei's 20 per cent, it is estimated.
The merged company will have stronger exposure to the important North American market, with major AT&T and Verizon contracts. It will also fill gaps in Nokia's product portfolio with Alcatel-Lucent's technology in optical transmission and Internet routers.
While competitor Huawei does have a complete product line across both fixed and mobile, Ericsson does not and may have to react with deal-making or partnerships of its own.
"This deal will allow us to become one of the top two suppliers worldwide in all domains and on various fronts, including geographic presence, customers, as well as portfolio," Combes said.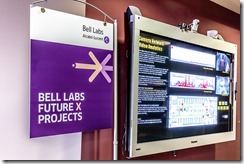 The deal will allow the combined company to become one of the top two suppliers worldwide in all domains and on various fronts, including geographic presence, customers, as well as portfolio
The deal is set to be finalised in the first half of 2016 and is expected to result in €900 million of operating cost savings by the end of 2019. What makes the combination even more intriguing is the fact that at the one end of the spectrum there is Nokia, which over the past couple of years has been streamlining its operations through the sale of core and non-core businesses; while Alcatel-Lucent is the product of the 2006 merger of Alcatel and Lucent, which for many years struggled to integrate the different businesses and achieve forecasted synergies.
Addressing the impact of the deal specifically on the business in the Middle East and Africa, Combes said the company has seen tremendous growth in the region in the past year in areas including FTTx, Very-high-bit-rate digital subscriber line (VDSL), IP, Dense wavelength division multiplexing (DWDM), and LTE. He expects the strong traction to persist, and in some areas even advance given Nokia's own strong presence in the region.
"This merger brings together natural partners to generate new opportunities in geographical reach, and portfolio application with two incredible R&D engines capable of phenomenal innovation," Combes said.