The last year has seen the very definition of connectivity evolve as the technologies, services, and the companies behind them underwent widespread transformation. Reflecting on the many revolutionary changes taking place within the Middle East's flourishing telecommunications sector, Mr. Shi Yaohong, President of Huawei Middle East, sheds light on how the global solutions provider has sustained business growth in an increasingly competitive market, and outlines plans for supporting partners and customers in the region during the year ahead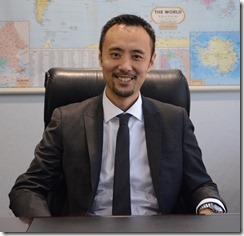 How do you think Huawei has performed against its objectives set out for the Middle East region at the start of the year, both from a global and regional perspective?
At a global level, Huawei has really been able to implement the strategic adjustments we felt were needed to better serve our customers. These initiatives were particularly impactful within the Middle East as Huawei over the course of 2013 was able to extend the breadth of its offerings not only in the telecom field but also in the enterprise and consumer segments.
From a telecommunications perspective, Huawei continued to work with leading operators across the Middle East to deliver solutions that are helping carriers simplify their networks and achieve a smoother evolution to next-generation technologies. This has included milestones like agreements with leading operators such as Etisalat, STC, Zain, Batelco, Du, Mobily, and Wataniya to name a few. Considering many of these deployments have been honoured within the regional ICT industry for their remarkable success, 2013 has been a fantastic year for us and our partners.
All of these activities have further served to underscore our company's corporate values to enrich life through communication. That not only includes a focus on products, but a strong corporate governance structure and robust local CSR program. Such values were in fact recognised earlier this year with Huawei being awarded the prestigious Mohammed Bin Rashid Al Maktoum Business Award.
What in your view are the factors that differentiate Huawei from the competition in today's marketplace and in the Middle East in particular?
Our end-to-end approach to developing ICT solutions; known as our "Cloud-Pipe-Device" strategy has been a core differentiator for our business both globally and in the Middle East. Another important factor that sets us apart from our competitors is our ability to leverage our company's rich heritage and expertise in telecommunications, which has today enabled our Consumer and Enterprise Business Groups to also grow rapidly in connecting communities and underpinning the overall development of the region's economic landscape. Additionally, Huawei continues to invest an average of more than 10 per cent of its total annual sales revenues into research & development, with over 70,000 employees currently engaged in developing customer-centric innovations like those we have just been discussing.
What factors do you attribute to Huawei's momentum in the Middle East, considering global revenues were up by more than 10 per cent year-on-year in the first half of 2013?
Both globally and in the Middle East, the industries Huawei operates in are intensely competitive, across elements of price, functionality, service quality, as well as the timing of new product and service deployments. As technologies change rapidly and our partners increasingly look for sustainable business strategies, the ability to fully understand and satisfy customer needs is thus becoming paramount.
This is particularly true in the enterprise ICT landscape where we assist organisations in embracing the challenges brought about by transformations such as cloud computing, smart cities, open-source networks, BYOD and so forth. Through continued investments in our core offerings—which today include enterprise networking, unified communications & collaboration, IT solutions as well as bespoke industry services—we have been able to quickly grow our reputation and have even been honoured with prestigious recognitions such as 'Middle East Product Innovation Award' by Frost & Sullivan and 'Enterprise Hardware & Systems Vendor of the Year' at the Arabian Computer News Arab Technology Awards 2013.
For Huawei's consumer business group, Huawei Device, 2013 has also served as a stellar year. For example, during the year we competed as one of the world's top five smartphone vendors globally, and in Q3 have even risen to the top three spot. We have been able to bring our exceptional range of devices to the Middle East in large part through deeper partnerships with top local retailers, distributors and service providers. This has resulted in Huawei earning local recognition such as the 'Middle East New Vendor of the Year' title at the Middle East Retail Academy 2013 Awards as well as a Teknotel 'Hi-Tech Award' for our flagship Ascend P6 smartphone.
What motivated Huawei's decision to invest in a number of "firsts" to support its Middle East operations? How have these initiatives worked out so far?
As I mentioned earlier, we operate in a competitive sector where we need to ensure we are delivering value to our customers at every possible opportunity to stand apart from and ahead of competitors.
Over the past 2-3 years, the regional ICT landscape has advanced rapidly, with many countries in the region surpassing even the most developed markets. That led us to start exploring new ways to best deliver products in a faster, more efficient, and ultimately more flexible manner by leveraging our global economies of scale.
These developments have been the driving force for many of our initiatives this year, including investment in our very first Middle East logistics hub, located in Dubai, UAE. Launching Huawei's first Middle East IT Competence Centre, located in Manama, Bahrain, was another first in line with this vision. Aimed at developing competencies in the IT and telecom sector in the region, the Centre also acts as an excellence hub for our global innovation programmes.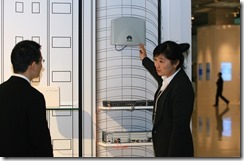 With the Middle East home to some of the most advanced ICT services in the world, how do you think this connectivity has started to propagate across the region to the public at large?
There has been significant progress globally over the past decade in terms of making ICT services more accessible to the public and improving the quality of services that are available to them. The Middle East has in many ways been an exemplar of this vision with heavy investments from government and private sector entities in ICT infrastructure. Furthermore, most experts have predicted Middle East IT spending to rise this year and continue that upward path in the years ahead.
Over the past year, one of the most encouraging developments we have seen is a greater recognition in many countries about the real economic significance and benefits of digital connectivity at the national level. As the economic momentum picks up after the recession of the past 3-4 years, government policymakers and private businesses alike are becoming more aligned with how strategic investments in ICT services can deliver efficiencies across a broad range of verticals.
As we look forward into the year ahead, does Huawei have any plans to expand into new sectors or industries? And what will your future focus be on?
Currently we are able to cover a full range of ICT solutions bringing value to telecom operators, enterprise customers, and everyday consumers. For the year ahead our focus is to develop each of these business groups to their full potential—particularly our more recent Enterprise and Consumer business groups.
For succeeding in these areas Huawei will continue to increase its investment in bold, strategic technologies as well as focus on local partnerships & talent over the course of 2014. Committed to being open and transparent in all aspects of our business, we will also be active supporters of regional industry conferences, work on more community events, and proactively share our mid- to long-term development strategies with the public—providing current and future customers with a better understanding of who we are and where we are heading as a brand.