Ben Verwaayen's first significant move as CEO of telecoms vendor Alcatel-Lucent, is to slash 1,000 management positions and 5,000 contractor jobs, as part of a drastic cost-reduction strategy and realignment of the company's operations.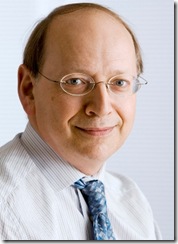 CEO Ben Verwaayen's turnaround strategy for Alcatel-Lucent includes eliminating 6,000 jobs and focusing research on optical, IP, broadband and applications enablement, in an effort to save €750 million in 2009
On December 12, Verwaayen announced the restructuring initiatives that are hoped will achieve total savings of €750 million (US$1 billion) on a run rate basis by the fourth quarter of 2009. One third of savings is expected to come from the cost of goods sold, and two-thirds to come from R&D and SG&A (selling, general and administrative) expenses.
Research and development will be focused on four key segments – optical, IP, broadband, and applications enablement, while the company will focus on three markets – service providers, enterprises and selected verticals.
However, industry commentators are not convinced this strategy will be enough to turnaround the company, which experienced its seventh successive quarterly loss in Q308 with a net deficit of €38 million (US$50.9 million), and which has lost 70 per cent of its share value in 2008.
While analysts have speculated that the Paris-headquartered company would spin-off its ever-diminishing CDMA business, the CEO confirmed earlier this month that the vendor would retain its mobile business.
"It is not true we are going out of mobile. It is not true that we are a beleaguered company," Verwaayen stated.
Alcatel-Lucent also plans to combine the "trusted capabilities of the network environment with the creative communications services of the web" to gain more value out of the Web 2.0 and Web 3.0 ecosystem.
It will also partner, co-source and consolidate, in an effort to reduce spending on WiMAX, consumer premises equipment, non-IMS based fixed NGN portfolios and some legacy applications.